Home
> Blog > Preschool education in Singapore: Infographic for parents
Preschool education in Singapore: Infographic for parents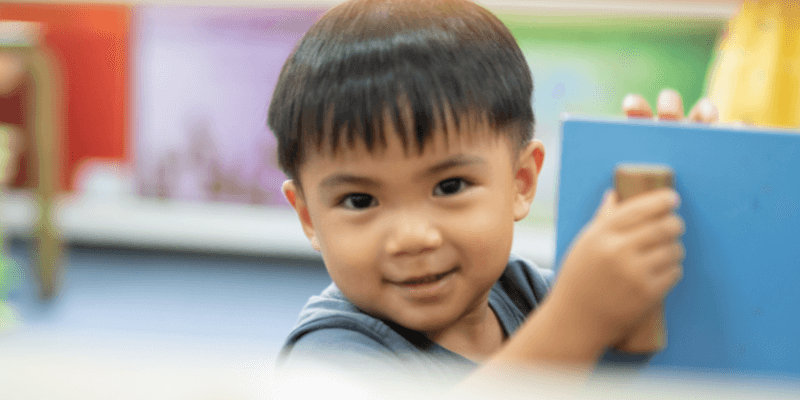 Oct 11, 2019 3:45:32 PM
Preschool education plays a significant role in the early development of children. It helps them nurture an early passion for learning, grow socially and emotionally, learn to take care of themselves and others, make choices and prepare for kindergarten.
While there's no shortage of benefits, you may want to know more about how preschool education works in Singapore before enrolling your child or children, and that's where we can help.
In Singapore, education for children below the age of 7 – for both kindergartens and childcare centres – is managed by the Early Childhood Development Agency (ECDA). The agency works to ensure that every child in Singapore (regardless of background) has a positive early childhood experience as a result of quality care and education. You can find out more about the ECDA by
clicking here
.
As of April 2019, there are 1,519 child care centres and 476 Kindergartens in Singapore (ECDA/MSF/data.gov.sg). So, there's plenty of choice.
In terms of the curriculum, preschool education in Singapore is based on one or some of the following philosophies:
Montessori
Reggio Emilia
Waldorf Steiner
The High Scope Method
Howard Gardner's Theory of Multiple Intelligences
To help you make an informed decision, we've put together this infographic which looks at the essentials of preschool education in Singapore. From it, you'll be able to find out more about key areas of learning, including language and literacy, problem-solving and social and emotional development. You'll also be able to learn more about the curriculum philosophies (as mentioned above).
Lastly, the infographic includes information about the fee structure and subsidies for an ECDA-licenced child care centre and the average
student-teacher ratio
for a preschool in Singapore. Check it out below!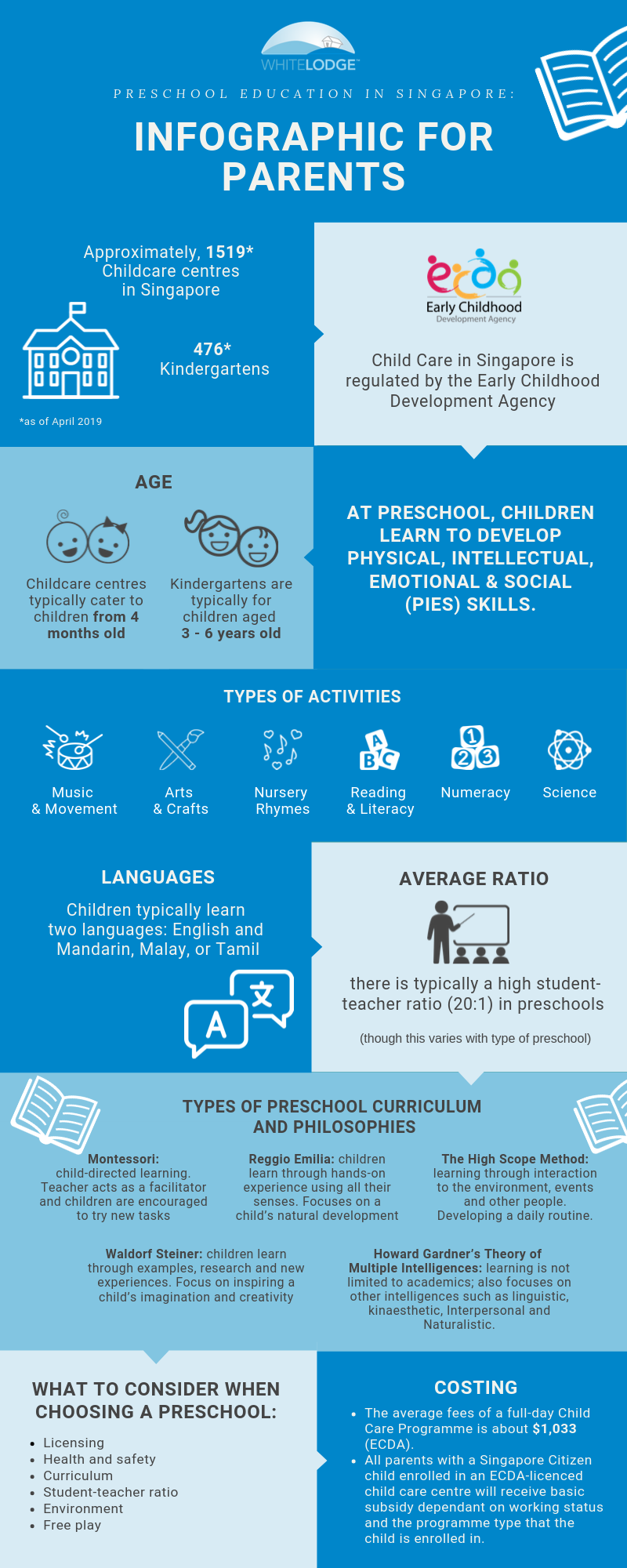 Thinking of moving to Singapore with young children? Not sure what to expect and how to prepare? Our free guide covers everything you need to know including education and how to select the right preschool, travel and living expenses, family-friendly activities and more. Click the link below to
download the free guide
.