Home
> Blog > Types of Preschool Curriculum in S'pore: Which Suits Your Child?
Types of Preschool Curriculum in S'pore: Which Suits Your Child?
A child's preschool years have a large influence not just on their book smarts, but on their social and emotional development.
There are many preschools in Singapore, with various types of curricula. Enrolling your little one in a programme most suited to their needs ensures that they will have a safe learning environment to explore their interests and discover their strengths.
From the Montessori method to inquiry-based approaches, learn more about the different educational frameworks there are so that you can make an informed decision for your child.
Ultimate List: 10 Types of Preschool Curricula in Singapore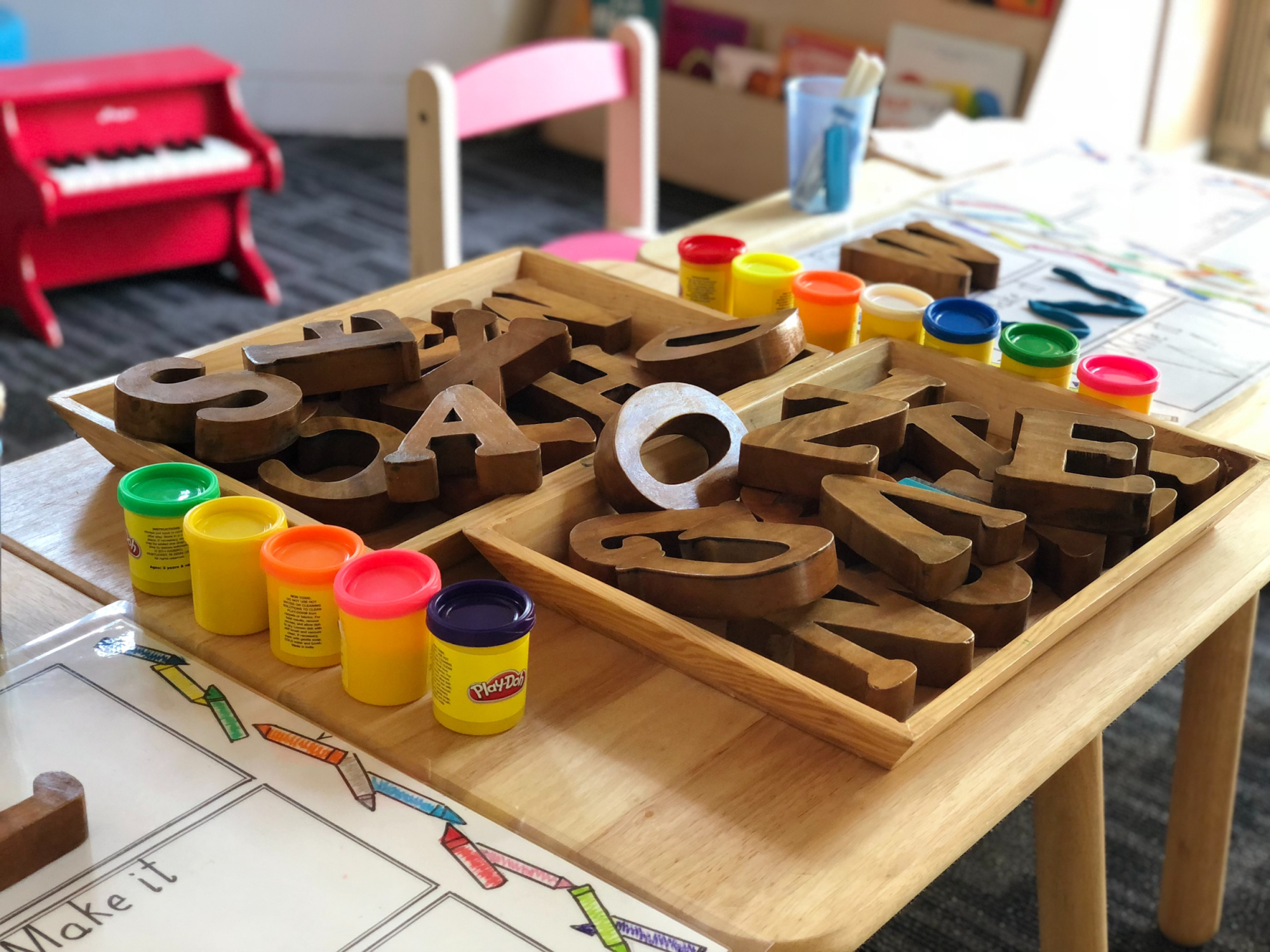 Montessori Method



Created by its namesake, Italian physician Dr. Maria Montessori, the Montessori Method focuses on supporting children's individuality and helping them develop life skills that will prepare them for the real world.




Rather than formal teaching methods, Montessori preschools promote self-directed learning in mixed-age classroom settings. Through a combination of individual projects and group interactions, students are able to enjoy their independence while still learning the value of peer collaboration.



Nurturing Early Lerners (NEL) Framework



Utilised in the MOE preschool curriculum, the NEL framework is an inquiry-based approach which emphasises the Discovery of the World. Drawing on a child's curiosity, it drives them to learn about the world through exploration and interaction with all aspects of their environment.




Invictus International Preschool incorporates this to encourage active learning. Students take ownership of carrying out investigations, honing their observational and reasoning skills as they communicate their understanding of concepts and propose solutions to problems.



Reggio Emilia Approach

The Reggio Emilia approach is focused on facilitating a child's natural development by creating an open and engaging environment to evoke an authentic interest in learning. It is based on four key principles:

Children must have some say over what they learn.
Children fully engage with their senses in the learning process.
Children are encouraged to interact with other children and with their environment.
Children should always be given opportunities to express themselves.



Whole Brain Learning



Whole brain learning is an energetic, entertaining approach where teachers use

various methods

to keep their students fully engaged. For example, students are trained to have precise responses to certain verbal cues, or given direct instructions for class activities.




Teachers play an important role in establishing ground rules and frameworks for the class to follow. As the name "whole brain" suggests, lessons are structured to engage multiple parts of the brain, eliciting high attentiveness and responsiveness from the students.



Theory of Multiple Intelligences



Aside from academic achievement, there are

multiple intelligences

which involve both the mind and body, as well as an awareness and understanding of the world around us.




Invictus International Preschool's

holistic curriculum

aims to cultivate various types of intelligence, such as implementing activities for children to develop their creative expressions and fine motor skills.




This approach goes beyond textbooks and regular school subjects, letting individual children discover and shine in their unique strengths.



Play-based Learning



Play-based learning fosters an open learning environment without the restrictions of conventional classroom lessons. Children are given unstructured free play time where they can engage in self-directed activity, including both indoor and outdoor play.




This allows children the freedom to go where their imaginations take them, encouraging creativity and self-regulation. As teachers are there to provide guidance rather than instruction, children also learn to make their own decisions and develop problem-solving skills in the process.



HighScope Approach



In a HighScope curriculum, children are actively involved in planning lessons, giving them the opportunity to choose different topics and materials across a range of interests. At the same time, a daily routine is established to provide some structure.




Children enjoy a degree of autonomy as they engage in active hands-on learning through individual projects. They are also encouraged to learn from one another, providing opportunities for self-expression and the sharing of knowledge among peers.



Bilingual Approach



As the world becomes increasingly interconnected, communication and literacy skills have become all the more valuable. These are best developed from a young age, as children are blessed with a higher affinity for language learning.




Invictus International Preschool has both English and Chinese language curricula to help students develop a solid foundation in reading, writing, and literacy. The Chinese programme also aims to inculcate a deeper appreciation for Chinese culture in young children.




The bilingual approach is common in Singapore, and for good reason.

Research

shows that individuals who learn more than one language show improved cognitive function and focus, higher creativity, and better social skills.




Art-based Approach




Art can play a key role in early childhood education. It provides various mediums for children to tap into ideas and feelings about themselves and how they view the world, promoting a stronger sense of self.




Invictus International Preschool applies an art-based approach to its curriculum, providing students with many opportunities to let their imaginations soar. These include experiences in performing arts, visual arts, music, and movement, where children can develop their talents in aesthetic and creative expression.



Bank Street Method



The Bank Street Method, also known as the developmental-interaction approach, is aimed at providing a holistic learning experience that nurtures children's cognitive, physical, emotional, and social development. This approach provides more flexibility in preschool education. It turns real-world interactions into teachable moments through diverse learning opportunities, which can include anything from hands-on activities to field trips.




Using this method, teachers encourage children to participate in collaborative play while also tuning into their unique interests, supporting each child's own progress and pace of development.




Using this method, teachers encourage children to participate in collaborative play while also tuning into their unique interests, supporting each child's own progress and pace of development.
Which is the best method to teach a preschooler?
We have covered 10 effective ways that Singapore preschools use when teaching children. However, a more important question to ask is: What is the most appropriate curriculum for your child?
When choosing a school, it is crucial to know the way in which their programmes are tailored to child development. There is no one-size-fits-all curriculum in preschool education as different children are suited to different teaching styles and learning environments.
At Invictus International Preschool, they adopt personalised and individualised learning programmes to better meet the child's needs taking into account the different learning styles and pace. They offer classes from pre-nursery to Kindergarten 2 for each learning stage.
Personalised Curriculum at Invictus International Preschool
Ultimately, it is essential to first understand how your child learns best. This will allow you to find a school suited to their unique needs and that will provide the best education for them to develop holistically.
An inquiry-based and individualised learning approach is what sets Invictus International Preschool apart from most preschools, giving children the best start in their early years.