Home
> Blog > The many benefits of moving to Singapore with children
The many benefits of moving to Singapore with children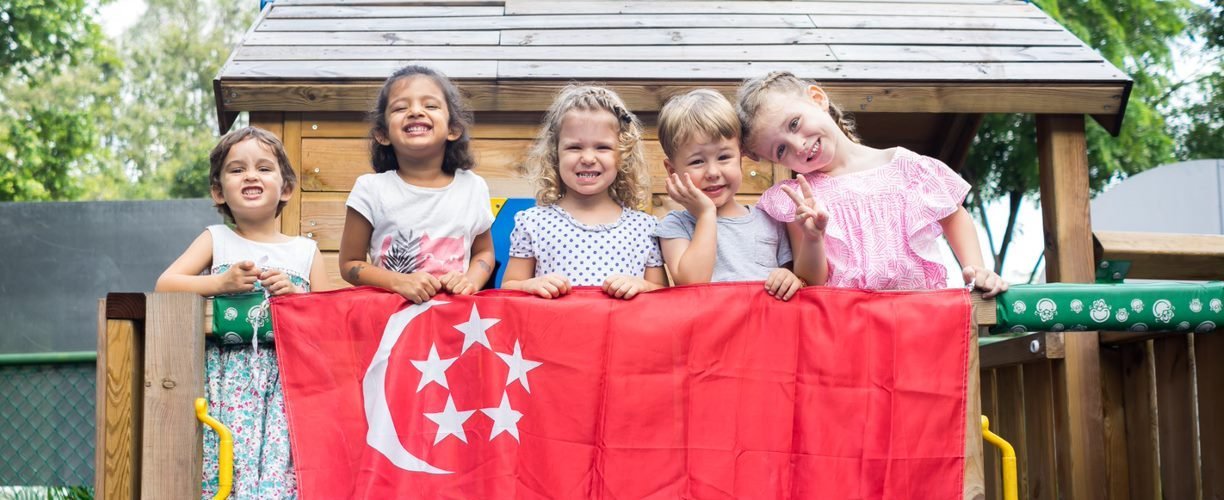 Mar 2, 2021 5:49:59 PM
Singapore is one of the world's most popular destinations for tourists and expats. It is also considered to be among the most multicultural places on the planet, not to mention offering a warm climate, low crime rate and a wide range of activities. In recent times, the country has emerged as a hub for education, commerce and technology.
If you're thinking of relocating your family, you're probably wondering what you can expect, how you can prepare and what education options are available. This blog post will answer those questions by exploring key facts and information about one of the most vibrant cities in South East Asia.
A CENTRAL HUB AND GATEWAY FOR BUSINESS OPPORTUNITY
This economic strength is reflected by the country's robust 65,233.28 USD GDP per capita. It can in large part be attributed to location — Singapore is a gateway to the Asia-Pacific region and thus attracts some of the biggest brands and businesses from around the world.
With robust infrastructure, political stability, open business policies and a skilled workforce, you can't go wrong when moving to Singapore with children.
A LEADING HEALTHCARE SYSTEM
In 2014,
Singapore was ranked second
in the world for healthcare outcomes by the
Economist Intelligence Unit
. This cemented the country's reputation as having a world-class healthcare system. Singapore's healthcare infrastructure is made up of public and private facilities, both of which offer high-quality medical care:
Government facilities subsidise healthcare services to Singaporeans and operate as private limited companies to compete with the service and quality of the private sector.
Singapore's private healthcare facilities are considered among the best in the world. As public and private healthcare compete directly with each other, the cost difference is negligible.
If you're considering moving to Singapore with children, you couldn't ask for a more efficient healthcare system for your family.
AN ACTIVITY-DRIVEN CULTURE
Singapore has so much to offer in terms of activities for your family. If you and your children love nature, then you'll enjoy the beautiful parks, reservoirs and open areas, such as:
Singapore Zoo (also known as 'the world's best rainforest zoo'): This world-famous zoo is home to more than 2,400 specimens of over 300 species, 34 percent of which are threatened. Due to these statistics, the zoo has built a strong reputation for its conservation initiatives and breeding programmes.
Nature Playgarden: This verdant park lets children's minds run wild. It's been designed to encourage children to spend more time outdoors and reconnect with nature.
A WORLD LEADER IN EDUCATION
Singapore has one of the best education systems in the world, with residents aged 15 years and over having a 97.5% literacy rate.
There are many international schools in Singapore and we recommend thorough research and early application to ensure your children get the education they deserve. In the end, your child's needs and your expectations must be the priority: do they need one-to-one teaching, help with social development or have a skill set that would benefit from a focused curriculum?
Wherever your children's skill sets lie, the team at White Lodge would like to offer our advice and guidance.
WHITE LODGE: EMPOWERING CHILDREN BY NURTURING THEIR GIFTS
At
White Lodge
, we work hard to give children the opportunities to develop as intelligent, confident, wise and lovable young people. We have instilled Singapore's vibrant culture and lifestyle into everything we do and our overarching mission reflects this:
We endeavour to provide our children with high-quality education and individualised care, delivered by our motivated, dedicated and compassionate educators.
We'd like to make moving to Singapore with children an easy decision for you. Our latest guide offers in-depth information on:
The education system in Singapore and what to expect when applying for schools.
Outdoor, cultural and entertainment activities the whole family can enjoy.
How to manage expenses such as living, transport costs and healthcare.