Home
> Blog > How to develop good reading habits in children
How to develop good reading habits in children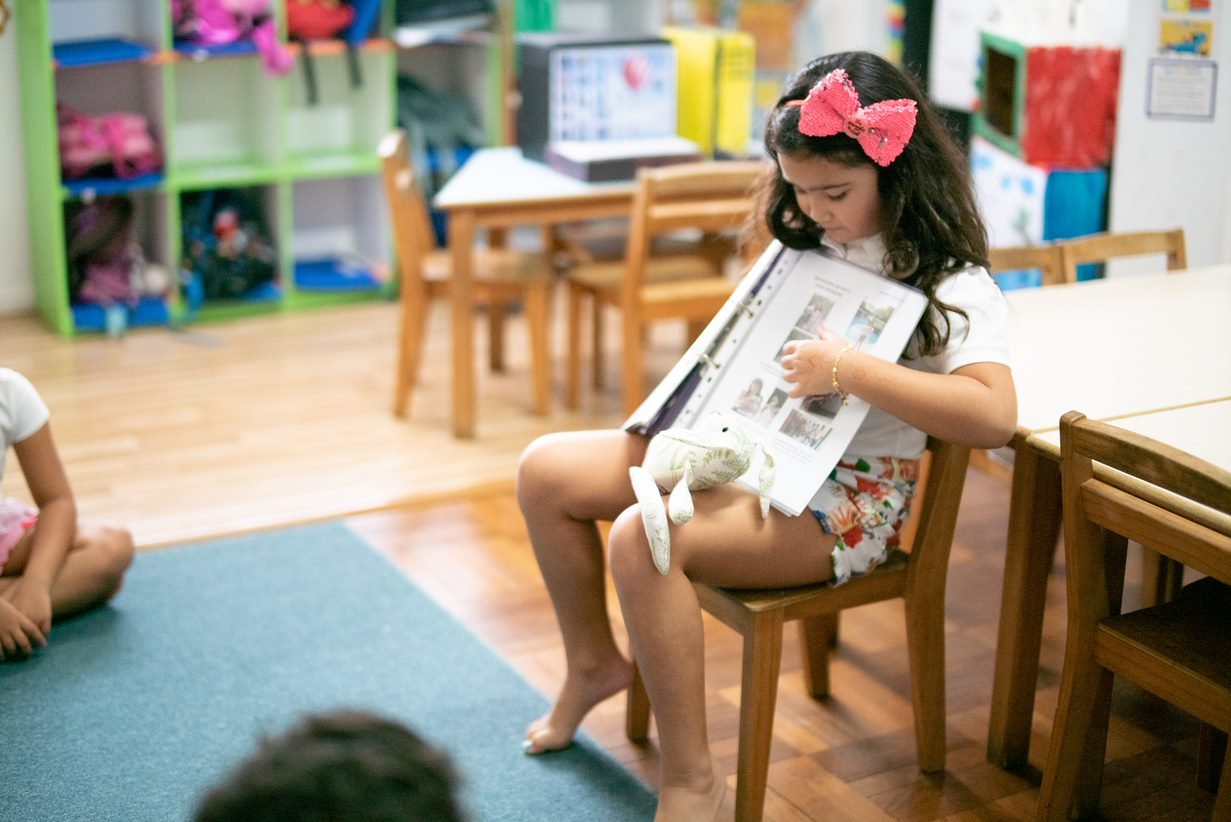 Jan 18, 2021 10:45:00 AM
Reading is a fundamental skill that can lead to lifelong success in many areas of life. Not only does the written word stimulate a child's imagination and help them develop language and learning skills early on, it can also introduce them to exciting new concepts and ideas.
Moreover, developing good reading habits in children can give them a better understanding of the world around them, nurturing empathy and improving intelligence from a young age.
THE IMPORTANCE OF INSTILLING GOOD READING HABITS IN CHILDREN
According to the Literacy Project Foundation
, children who are read to by a family member at least three times a week are nearly twice as likely to score in the top 25% of reading. Furthermore, the same source reports that the number of books in a home corresponds with higher reading scores for children significantly.
And the benefits don't end there!
Reading together strengthens the child-parent connection and nurtures healthy relationships.
Reading also reduces stress, improves memory and develops writing skills for later in life.
In addition to helping with concentration and discipline, reading also improves cognitive and communication abilities.
Good reading habits in children can also improve intelligence, stimulate creativity and expand the imagination.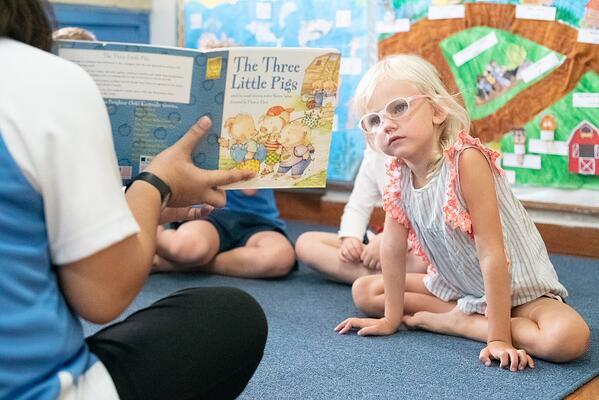 TIPS TO GET YOUR CHILD EXCITED ABOUT READING
It's all very well to tell your child how important reading is for their future, but that's not likely to stoke the fires of enthusiasm in a youngster who probably cannot comprehend two weeks away, let alone a few years!
So how do you, as a parent, develop good reading habits in children, while keeping it fun and stimulating at the same time? We're glad you asked!
Make trips to the local library: There is something wonderful about walking into a room that's stacked wall-to-wall with books, with niches for people to hide away and escape to 'worlds within bindings'. Making regular visits to the library with your child could be the thing that kindles a love of reading that lasts a lifetime!
Read together every night: By reading together every night, a child will come to associate reading with relaxation. Once you've finished for the evening, take some time to discuss what you've read together — this will improve your child's comprehension skills and give them a better understanding of the story and its characters.
Create a cosy reading space: With your child's input, set up a cosy reading space with comfortable pillows and bean bags, colourful pictures, and anything they find fun and engaging. Helping them create their own perfect little nook to read in will nurture healthy associations with books and, in turn, learning.
Don't stick to one genre: Reading is an exploration of the mind and your choices should illustrate this. Exploring different genres and formats — such as fantasy and picture books — will open their minds to the endless possibilities that reading offers, making them more excited to pursue the habit.
Read in front of your child: Enthusiasm is infectious, so whether it's a newspaper, magazine or something fantastic — read in front of your child. Remember, at this stage in a child's life, you are the one they look to for cues on how to behave.
Be engaging: It is important to be engaging when reading with or to your child. Here at White Lodge, we encourage the teachers to be as fun and engaging as possible when reading, to use their tone of voice, intonation and make up different voices for the different characters. They might even want to use puppets, props or dress up whilst reading. All these things really help engage the child and they learn from very early on that reading isn't boring, but can actually be very fun.
Let them choose: During your next trip to the library or bookstore, allow your child to explore the bookshelves of an appropriate section and choose what to read. Allowing them to select a book that catches their eye makes it more likely that they'll want to read it.
READING IS AN ENRICHMENT OF THE MIND THAT PAYS DIVIDENDS IN THE FUTURE
There can be no doubt that reading expands the mind, makes learning easier and helps children succeed later in life.
At
White Lodge
, we believe in the power of reading and the enrichment it provides young children. This is why the written word forms an integral part of our child–centered learning environment. A child's role is to experience learning as an adventure in places that accommodate his or her learning rate, which is why we promote active learning, involvement and discovery through a hands-on approach to education.
If you'd like to learn more about 'The White Lodge Way', we'd be happy to take you on a virtual tour of one of our campuses.
You can schedule an appointment here
— we look forward to meeting you and your family!